SENSE IN, Enhance your materials
Sense In Sense-in conçoit des capteurs, des outils d'acquisition et de traitement de la data adaptés à vos matériaux, à vos environnements pour monitorer les caractéristiques que vous attendez. • 10 années d'expérience dans la conception de capteurs SQRS (Strain Quantum Resistive Sensors) sur-mesures. Des capteurs nanostructurés brevetés très innovants. • Des solutions d'acquisition catalogues ou développées sur spécification avec notre partenaire électronique. • Nous convertissons vos signaux bruts en données à valeur ajoutée par l'Intelligence Artificielle.
Centre Mutualiste de Kerpape

:  Development of a polymer nanocomposite sensing platform to prevent the development of bedsores
Kerpape Rehabilitation Centre is one of the biggest rehabilitation centres in France, relying on more than 50 years of experience in caring for patients with motor disabilities and/or brain-damage. It has 200 beds and more than 400 patients per day, both children and adults, in different units: neurology, traumatology, paediatric care, cardiac re-education, respiratory re-education… The Assistive Technology Lab is composed of three engineers and one 3D designer. They are responsible for the adaptation and the development of assistive technologies for patients (people with motor/cognitive disabilities): adaptation/development for patients in a global/multidisciplinary care framework, but also applied research with academic and industrial partners (part of the Lab-STICC HAAL group, French CNRS). Among others, the lab ensures a technological watch to keep track of upcoming technologies, advises therapists and patients about electronic technical devices, and contributes to research projects in which the centre is engaged.
 ________________________________________________________________________
 NA

V

AL GROUP: STUDY OF THE AGING OF ANTICORROSION PAINTINGS USING EMBEDDED QUANTUM RESISTIVE SENSORS
Naval Group is the European leader in naval defense and a major actor in marine renewable energies. The group designs, produces and supports submarines and surface ships. The group also provides services for naval shipyards and bases. In addition, the group offers a wide range of marine renewable energy solutions. In the frame of corrosion protection, an organic coating is essential to protect steels from the aggressive environment. To secure the structure reliability, Naval Group intends to assure the coating performance and to determine the necessity of repair. The knowledge of the strain state and the interphase characterizations are essentials for a better understanding of the ageing phenomenon (UV and water effects, mixed emersion/immersion). The thesis aims to define an experimental method and criteria to monitor the aging of paintings using embedded Quantum Resistive Sensors (QRS). This new technology is developed and controlled by the research group Smart Plastics of the IRDL CNRS 6027 of the Bretagne Sud University, located in Lorient, France.
 ________________________________________________________________________
EVEREST: Développement de solutions innovantes de contrôle de l'intégrité physique des grandes structures composites, métalliques et sous-système fonctionnel EMR (plus de details)
Partenaires : Alstom, Europe Technologies, IFSTTAR, IPR (UMR CNRS, Université de Rennes), LAMPA (Arts et Métiers Paristech Angers), LARMAUR (UMR CNRS, Université de Rennes), LIMATB (Université de Bretagne Sud). Le projet EVEREST porte sur la réalisation d'une structure de grande dimension en matériaux composites renforcés et dotés d'un réseau de capteurs. Les capteurs permettront de suivre durant son cycle de vie l'état de santé de la structure.
 ________________________________________________________________________
Matériaux pour l'Efficacité Energétique dans les Transports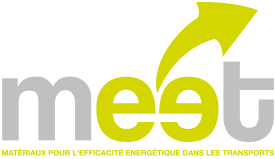 The rationale behind the Materials for Energy Efficiency in Transport (MEET) project is that optimizing the functional and structural materials used to manufacture parts for the automotive, aerospace and shipbuilding industries can bring additional energy savings in the form of lighter strutures and energy harvesting. Several large groups and SMEs are already working to meet this objective on both sides of the Channel.  More information about MEET Project and partners.
 ________________________________________________________________________
NANOCYL S.A., Belgium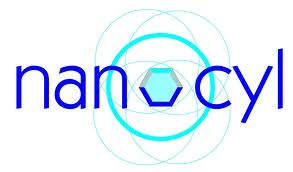 Nanocyl is the leading global manufacturer of specialty and industrial Carbon Nanotubes Technologies (CNTs). Nanocyl focuses its technology and know-how on the practical application of Carbon Nanotubes. Nanocyl integrates our Carbon Nanotubes into new and existing materials, resulting in the improved performance of polymers, metals, composites and biomaterials. Nanocyl offers a host of high performance, Carbon Nanotubes-based products which go beyond their customers' expectations. For example, Nanocyl produces synthetic materials and manufacture equipments for the automotive and electronic industries. Moreover, Nanocyl is developing tailor-made solutions for the aeronautic, construction, sports, and marine industries.
________________________________________________________________________
 ESI GROUP
 ESI has developed an entire suite of industry-oriented applications to realistically simulate a product's behavior during testing, to fine tune the manufacturing processes in synergy with the desired product performance, and to evaluate the environment's impact on product usage. ESI offers an integrated solution which simulates the design, evaluation, and manufacturing of plastics and composites parts…[Read More]
________________________________________________________________________
ProFil Composites SARL, BELZ, 56
L'entreprise ProFil Compositesest spécialisée dans la fabrication par enroulement filamentaire d'espars, de tubes de structures et de câbles (haubanage, étais), en époxy/carbone, destinés principalement aux bateaux de courses et de régate. ProFil Composite est mplantée depuis 2003 sur la rivière d'Etel. Transat 650, Class 40, régatiers en IRC et Prototypes ont été équipés de leurs mats en enroulement filamentaire de fibre de carbone. ProFil produit aussi de plus en plus de tubes de structures sur les grands voiliers de course. Safran, Gitana, Foncia, Generali, Groupe Bel, Delta Dore, Paprec, Groupama et d'autres leur ont fait réaliser leurs bouts dehors, tubes de transfert de Ballast, de transmission de barre et autres supports
________________________________________________________________________
 

Laboratory of Nanotechnology,Vietnam National University. Ho Chi Minh City
LNT research activity is conducted by 6 research groups organized into four main areas of focus: MEMS, LED & Solar cell, Nano Materials, Modeling and Simulation. Our group is actually working with  Prof. Dan Dang Mau Chien , who is the leader of the « Nano-Materials, CNT & Inkjet Printing Process Research Group » working on Titanium dioxide nanomaterial, carbon nanotubes and Inkjet Printing Process. …[Read More].
Polymer Chemistry Lab – UPMC
Our group is currently working with Prof. Philippe Guegan, from UPMC.   Research topics  mainly concerns structure/reactivity of biomolecules, interaction of complex molecular  assemblies, reactivity at interfaces in the environment and polymeric materials at interfaces. More details on Pr. Guegan's work.
Texas A&M University, College Station, USA
Polymer-Composite Labratory: Dr. Jaime Grunlan Group . Broadly speaking, his research is focused on polymer nanocomposites with properties that rival metals and ceramics (e.g., high electrical conductivity and/or thermal stability), while maintaining beneficial polymer properties (e.g., low density). We are concentrating on three primary areas: nanoparticle stabilization, polymer composites, and layer-by-layer assembly of thin films.

Inha University, Incheon, South Korea.

Pr. Hyoung Jin Choi

. Nano-Systems Engineering. Research Interests: Polymer, Colloid and Suspension Rheology, Electrorheology, Polymer Dynamics and Physics, Complex Fluid, Turbulent Drag Reduction, Polymer-Clay Nanocomposite
The Smart Plastics Group was recently invested in a European research consortium,

INTELTEX

, whose objective is to develop intelligent textile structures for sensing by the integration of CPC sensing capabilities into 10 µm diameter filaments.

Partners

are both European academics and companies from the textile, polymer & composites, and electronic area.
Europe, French Ministry of Research & New Technologies, French Ministry of Foreign Affairs, Brittany region, Companies